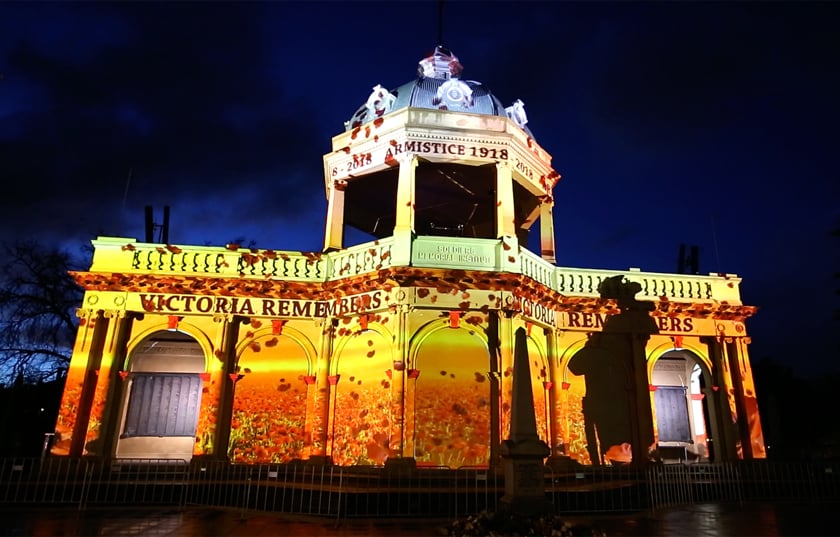 Client: David Atkins Enterprises on behalf of Victorian Department of Premier and Cabinet
Location: Bendigo Soldier's Memorial
The Victorian Department of Premier and Cabinet Veterans Branch engaged acclaimed artistic director, David Atkins OAM, to realise a special work to commemorate the Centenary of the 1918 Armistice. Having worked with The Electric Canvas throughout the last two decades, Atkins commissioned us to produce a poignant "son et lumière", mapped to the architecture of the recently restored Soldier's Memorial in Bendigo.
The projections comprised an impressive array of images, texts, film, photographs, honour roll names, newspaper headlines and paintings, artfully composed into an eight-minute hommage to the fallen of the Great War. The visual content was beautifully synced to a dramatic soundtrack that culminated in a haunting live rendition of 'The Last Post' by a lone bugler.